---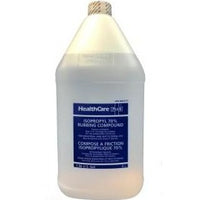 Price Point in Category: Medium
Price per Litre: 
500ml case (12): $9.17

4L case (4): $8.75
Package Contents: 
12 x 500ml bottle
4 x 4L Jug
Manufacturer: Jedmon Products Limited 
Country of Origin: Canada
Product Description: 
Powerful general purpose cleaner.

Antiseptic, Antibacterial, Antiviral disinfectant and skin safe.

Can be applied to heal open wounds.

Rapidly evaporates upon use.

Non-corrosive leaving zero residue.